Danny Fratina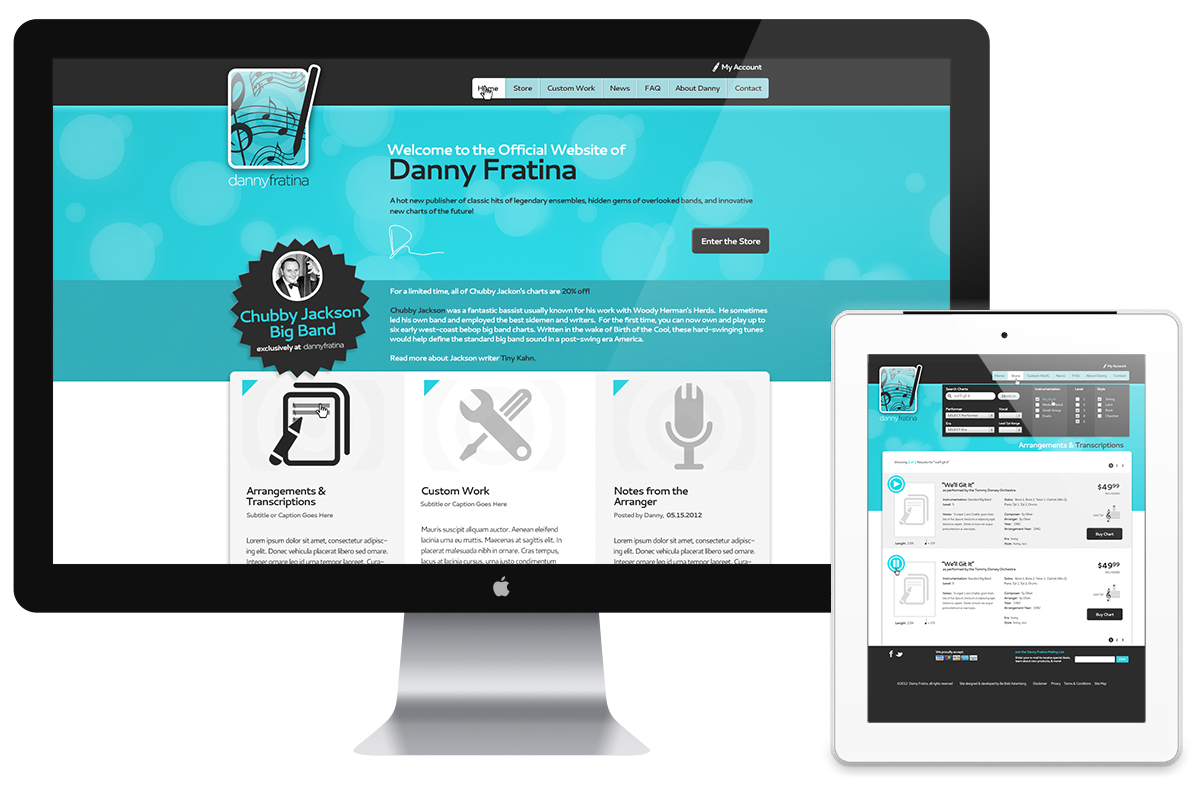 Content Management Systems: WordPress, Magento

Custom Functionality includes: Enhanced Product Search, Shopping Cart, Wish List, Account Settings

About: Danny Fratina is an accomplished composer, arranger, and transcriptionist from Central Texas. A graduate of the prestigious Berklee College of Music in Boston, MA, Danny wanted to create a website which would serve as a storefront for selling his catalog of charts he has produced for bands of all skill levels. From trumpet duets to full big band pieces, his goal is to get band directors, student groups, and professional musicians alike to use his storefront to purchase his fine collection of charts, a collection which continues to grow.